Whenever a tier 2 toolkit loads within the vicinity, it crashes my game with this error: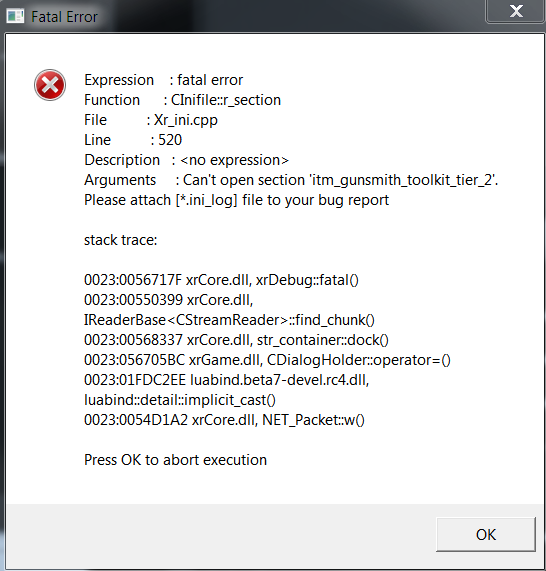 I've tried reinstalling the manual patch but it doesn't work. Tier 1 toolkits work and appear just fine. It's only tier 2. I don't know about tier 3 kits, though, or if they even exist.
What can I do to fix this?